Madhavanexports.com is the cheapest Corporate Uniform Manufacturers all over India. Though, there is no compromise with the quality of the product we deliver. Corporate blazers, shirts, trousers etc. A company's uniform is an important component of your marketing approach. The fine quality of uniform cloth is a value for the company. Also, the comfort of the employees who are wearing the apparel is what matters for a peaceful work environment. Perfectly stitched uniforms entail discipline and ensure perfection. It prevents from someone showing up in offensive garments. So, why wait to grab this opportunity for a perfect uniform for employees of your firm. We support our clients for customization. They can choose the sizes, colors, fabric all by their choice. A uniform induces a sense of pride at the workplace. It constructs a team culture. By embracing a feeling of inclusion, every member feels important. They must know that they have something to offer. A great confidence is built.
Corporate Uniform and T shirt Manufacturers
---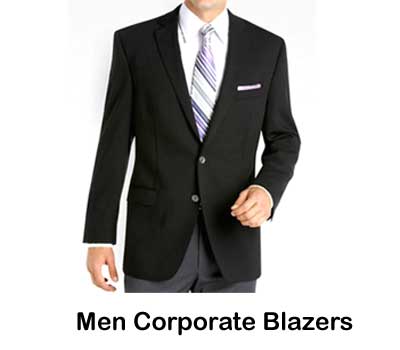 Are you looking for the custom design men corporate blazers with great fit then you have come up to the right place. The products manufactured by Madhavan exports are styled to meet your requirements and make sure they you create a head turning look where ever you go. Our wholesaled woolen yarn blazer not only ensures comfort but also provide a dignified look to the wearer. We offer to customize blazers in different shape, material, neck shape and sleeves as per the requirement of customers that to be in cost-effective rates.
Madhavan Exports is the leading manufacturer of men formal shirts. In order to expand our business in the market, we provide a different gamut of formal wear. We manufacture men corporate formal shirts without compromising over the quality and utilize high-end technology and different types of raw materials to stand out the expectations of customers. In synchronization with international standards, we offer custom-made garments based on the sample provided by the customer at cost-effective rates.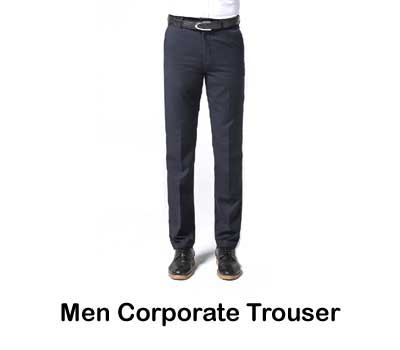 If you want to buy Men Corporate Formal Trouser then come to Madhavan Exports. We are among the leading Corporate Uniform Manufacturers. We are expanding our business in the market by offering quality corporate formal wear so be assured. The finest range of corporate wears offered by our edge is manufactured utilizing the latest technology and quality assured a range of raw materials.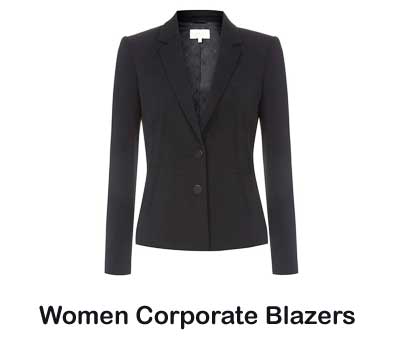 Perfect for corporate meetings and beyond, Madhavan Exports bring fashion dressing to the next level with its new and improved range of women corporate blazers. Update your professional wardrobe with finely manufactured women corporate wear. At Madhavan Exports we have the best team which take care of quality and conduct series of tests before supplying end products in the market. That's why the quality of our supplied formal clothes are high and intact.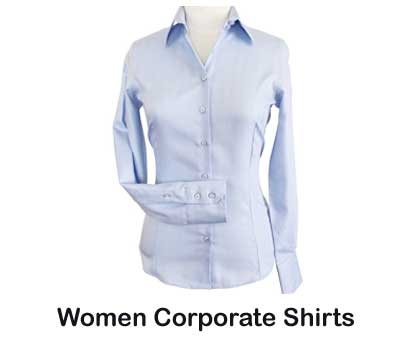 Madhavan Export is one of the leading manufacturers of Women Corporate Formal shirts. Therefore if you are looking for the quality assured gamut of corporate formal wear then come to us. We manufacture according to International standards, aside from that we offer these garments at cost-effective rates.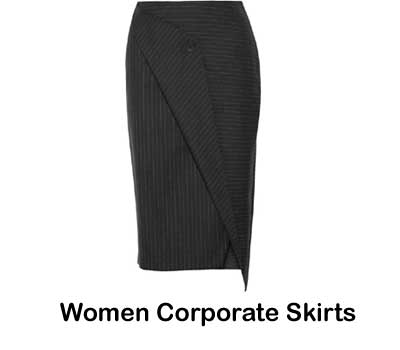 Women corporate Formal skirts help women to dress up according to corporate culture. Madhavan Export is one of the leading corporate t-shirts manufacturers that can help you in this task by offering quality assured formal wears.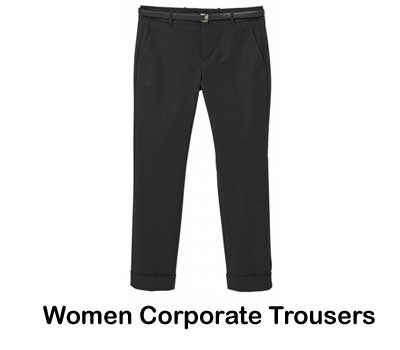 Dressing for the workplace is a tricky job therefore at Madhavan Exports we have come up a wide range of women corporate trousers. If you are looking for wearable that can bring right balance between your professional life and comfort, then you are at the right place. We offer a quality assured gamut of formal wears. The freedom of wearing trousers in the workplace help women to perform well, therefore, buy it freely. We keep the quality of supplied goods intact and high so you can choose any of them blindly.

© 2019 Madhavan Exports | All Rights Reserved