Industrial Coverall Uniforms
Madhavan Exports is one among the leading industrial coverall manufacturers that offers work wears, protective wears available in different weaves like drill, ripstop, twill, canvas, gabardine, matty, Oxford, etc; in terry cotton, cotton, polyester, polyester cotton, polyester viscose etc.; in different finishes like water repellent, oil repellent, chemical resistant, fire retardant, hydrophilic, stain resistant, chemical repellent, hydrophobic etc. We manufacture work wears, protective wears and coveralls with reflective tapes and printed or logo embroidered as per requirement of customers.
Industrial Uniforms Suppliers and Manufacturers India
---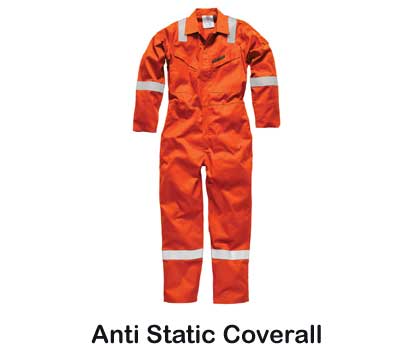 We are leading exporters and manufacturers of Industrial coveralls. We offer an array of products including safety and construction jackets with high night visibility. Further, these products can be customized as per the requirement of customers. So you are free to share your opinions.

We are manufacturers and exporters of quality Disposable Coverall. The provided product is precisely designed using superior quality raw material and advanced machinery in adherence to the set industrial standards. The product provided by us is highly appreciated by our clients for its smooth finish and high durability. Customers can avail the provided product from us in diverse modified options at competitive prices. Features: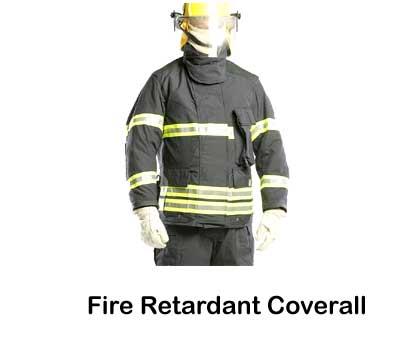 Madhavan Exports is the leading manufacturers and exporters of Fire Retardant Coveralls. Full sleeves coverall offered by our edge belongs to "French Terrain" made up of Nomex Inherent Fire Retardant Fabric. This fabric comprises 93 % Nomex, 2% Antistatic and 5% Kevlar. Nomex inherent flame and fabric retardancy property which is induced in the fabric at the manufacturing stage itself.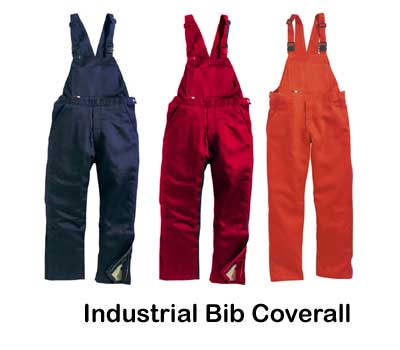 We are manufacturers and exporters of Industrial Bib Coveralls. Heavy weight cotton drill sleeveless action dungaree style, pocket on bib. Our entire range of product is designed using soft and skin friendly fabric and latest machinery at our advanced manufacturing unit as per the market standards. Also, we offer this product in numerous sizes & customized options as per the requirements of customers.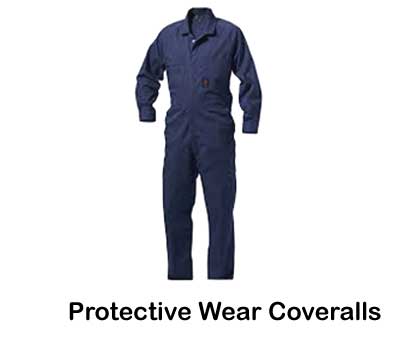 Madhavan Exports is one of the leading industrial uniforms suppliers. We produce coveralls in different weaves like a drill, ripstop, drill, Oxford, canvas, trovine, matty, TSM, tusser etc, in 100% polyester with varied finishes like water repellent, chemical resistant, oil repellant, chemical repellant, fire retardant, stain resistant, hydrophobic, hydrophilic etc.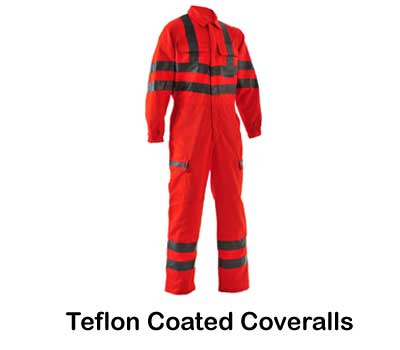 If you are looking for the best manufacturer and exporter of Teflon Coated Coveralls then come to Madhavan Exports. We offer a fabulous range of Teflon coated fabrics that offer wind, stain and water repellent and resistance and easy to maintain. These attributes make fabric new in the long run. Teflon coated" French Terrain" Brand of coverall are available in different weaves like matty, twill, trovene, Oxford, strip and herringbone that to be varied colors.

© 2019 Madhavan Exports | All Rights Reserved